STURGEON FISHING REPORT
Our Sturgeon Fishing Report aims to be your number one resource for the latest up to date water conditions, bait we are using and on the water highlights. Conditions are constantly changing, as such it's always best to keep informed of what's going on before you head out as this enables you to increase your odds of hooking up.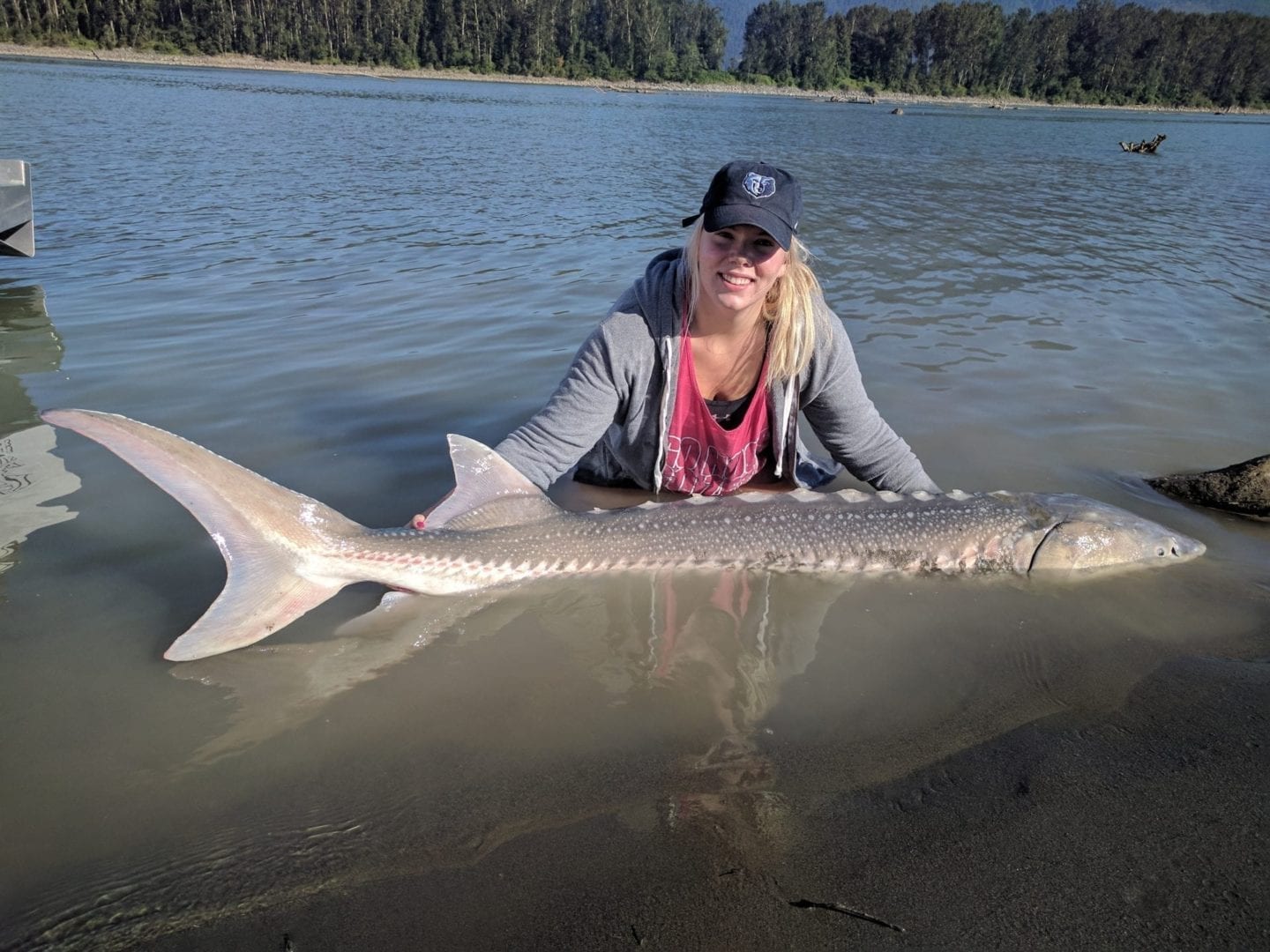 August 2017 was a spectacular month for Sturgeon fishing on the Fraser River. My fishing guests are enjoying my new boat and the fish seem to be as well because they are really biting! We've also had many visitors from around the world come and fish with us. British Columbia is really getting known to be the Sturgeon fishing hub of the world! The amazing sunny weather continued through the month with minimal rain or clouds. Here are some of our recent catches. I had a great time fishing with this couple and they had 2 epic battles with 6.5 and 7.5 sturgeon! There were again multiple dinosaurs caught by this group and they finished off the day off with a 7'8″. I think these gents slept well that night This was a feisty 7.5' sturgeon that put up a great fight. These gentlemen were so surprised at the strength of the fish This was just one of the beautiful dinosaurs that this lady caught on her day out fishing on the Fraser River. Some great teamwork from this father and son dual resulted in a multiple sturgeon day including this monster If you haven't tried sturgeon fishing you must put it on your list. It's an experience of a lifetime and I can show you all the ins and outs of the Fraser River. Contact me for more details!
Read More