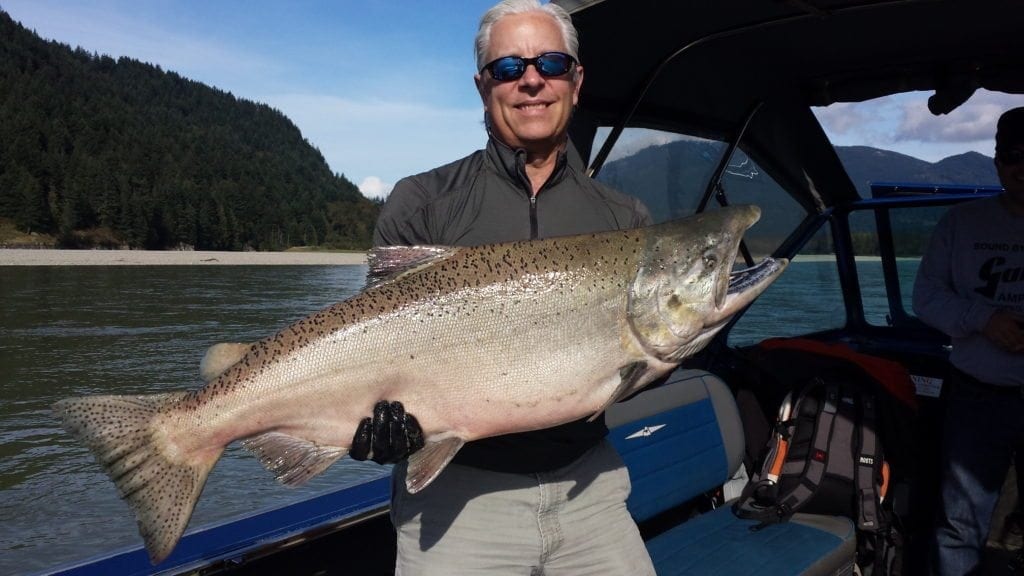 YOU COULD CATCH HUGE CHINOOK SALMON LIKE THIS!!!
Chinook Salmon – The largest of the Pacific Salmon Species
The Chinook Salmon is the largest of the pacific salmon species. Also known as "Spring Salmon" and "King Salmon". In the Fraser river Chinook start to run in January / February, but typically aren't targeted until late summer / fall. They average twelve to twenty pounds, but can attain much larger weights, up to sixty pounds.
The Chinook fight with an iron will, long runs and an unwillingness to give up are the norm. When they take the lure it can be  best described as a violent assault , the rod usually doubles over and line is peeling off the reel . We employ various methods to catch the Chinook, from plunking spin'n'glos , to casting spoons to spey fishing. All being productive.
The best time to catch these brutes is August through til October.
Legend
Out of season
Available
Prime season
Jan
Feb
Mar
Apr
May
Jun
Jul
Aug
Sep
Oct
Nov
Dec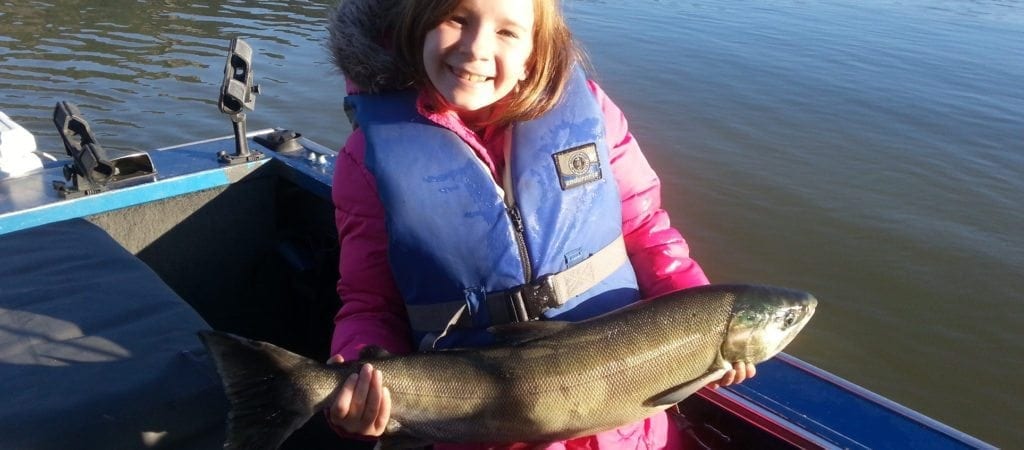 CHUM SALMON, HARD FIGHTING AND EASY TO CATCH!
Chum Salmon, are, in my opinion one of the most fun to target. They are very aggressive biters ,and incredibly hard fighters. When in peak time, it isn't unreasonable to catch a fish every other cast or so. This can make for some very tired fishermen at the end of the day. We primarily fish the Chum with floats and jigs, and spey fishing. We have a number of regular clients from overseas who come specifically to spey fish for the Chum salmon.
Chum salmon average 8 – 15 lbs with fish in the 20 lb range not uncommon.
Legend
Out of season
Available
Prime season
Jan
Feb
Mar
Apr
May
Jun
Jul
Aug
Sep
Oct
Nov
Dec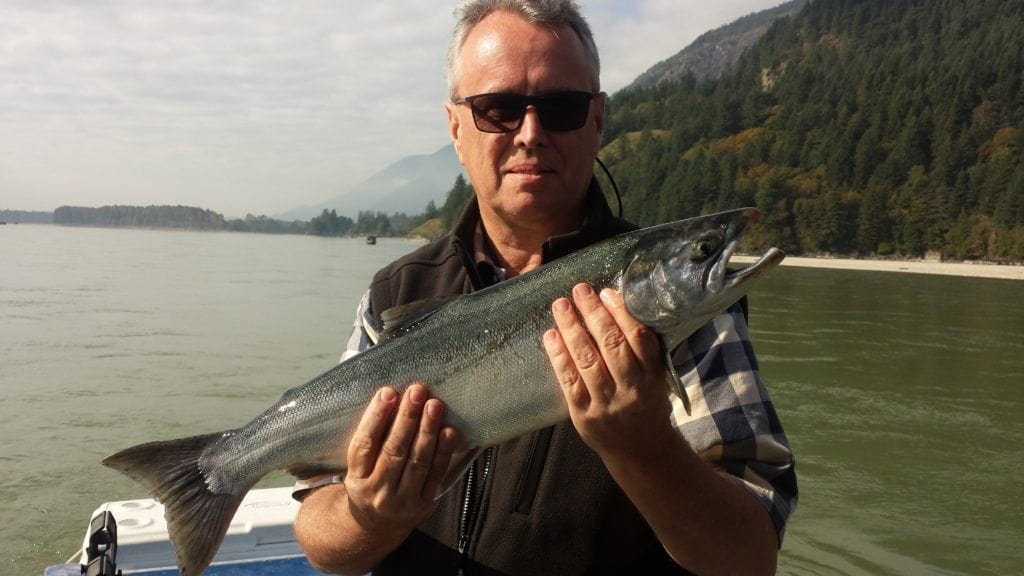 COHO SALMON FISHING AT IT'S BEST!
As a professional fishing guide, Coho salmon are my personal favorite salmon to fish for.  I would say its more akin to hunting then fishing. The Coho hide in the nooks and crannies of the river, but once found, great success can be had. Coho  are usually gleaming silver and transition into a reddish hue as they get closer to spawning. They average six to ten pounds, but can be caught much larger, up to fifteen pounds.
Coho Salmon can be caught with a variety of methods from popping jigs to float fishing to spin casting, with all being highly effective. I prefer casting spoons and jigs, and fly fishing. coho are known to follow our offering almost right to your feet before taking. This can provide some spectacular fishing.
Coho salmon return to the  Fraser River watershed during fall with the best months being October /November.
Legend
Out of season
Available
Prime season
Jan
Feb
Mar
Apr
May
Jun
Jul
Aug
Sep
Oct
Nov
Dec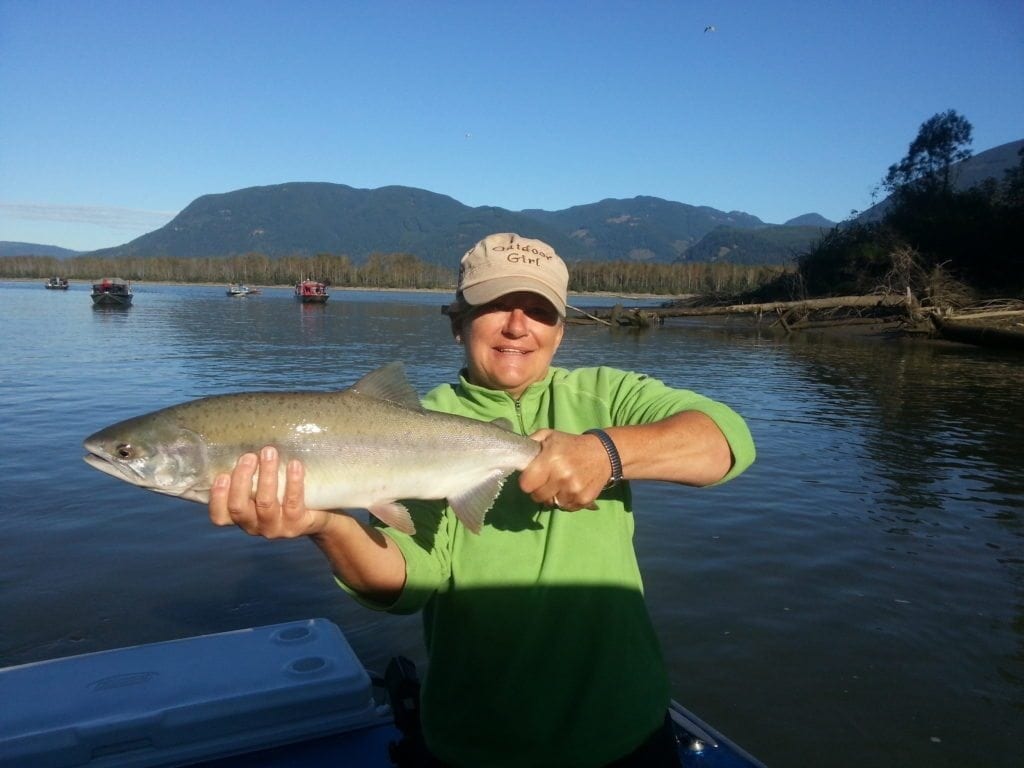 Pink salmon are is the smallest and most abundant of the Pacific salmon
Pink salmon are the most abundant of the seven species of salmon in BC waters and have a short 2 year lifetime. Pink Salmon males get a characteristic hump on their back when they return to spawn which is why they are known as "humpbacks" or "humpies". Pinks have shiny silvery skin with a bluish back, very small scales and large, black spots on their tail. BC Pink Salmon average 4-8 lbs and can easily be caught on pretty much any fishing method. /p>
Pink Salmon are very aggressive and are probably the easiest to catch out of the 5 BC salmon species. Pink salmon are opportunistic biters which make for a whole lot of fishing  action. They are a great fish to introduce kids to fishing and are absolutely perfect for a family outing as everyone will be hooking up consistently. As your Fraser Valley fishing guide we can educate any beginners in your party.
Pink Salmon return to our rivers every other year and run on odd numbered years (2017, 2019 etc. ) and the number of fish usually number in the millions. In fact the sheer numbers of salmon in the Fraser River can border on ridiculous and definitely provide anglers with a very consistent and fun-filled fishing day The best time to fish for pink salmon is September through October and during this time hooking 30-50 pink salmon per person on an 8hr trip is not out of the ordinary!
Pink salmon is the smallest of the wild Pacific salmon with pale pink flesh. It had a small flake, softer than most salmon, has a mild flavour and a relatively low amount of oil. Pink salmon only stays fresh for 3 days on ice, compared to 14 for Sockeye, so fish off the boat will yield delicious fare! Pink salmon's smaller size makes it ideal to cook whole using simple, classic methods such as poaching, steaming, roasting or on a cedar plank on the BBQ.
Contact us or call us at 604-719-1382 to book your Pink Salmon fishing trip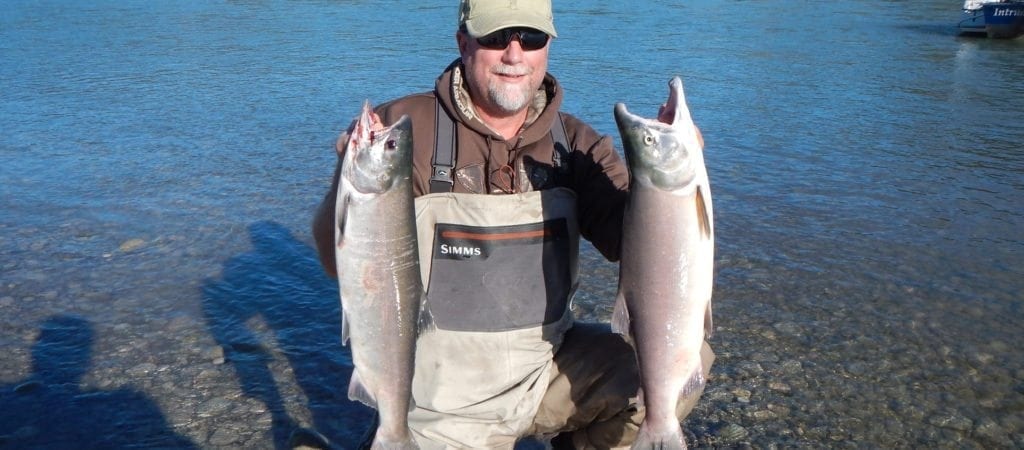 ON THE RVER WITH JOHNNY'S SPORT FISHING ADVENTURES!
Sockeye salmon are the third most common Pacific salmon species, after pink and chum salmon
The sockeye salmon is one of the most sought after fish because of their rich deep red meat. Sockeye were the first salmon to be harvested commercially in the Pacific Region. The name "sockeye" is an Anglicization of suk-kegh named by the indigenous people and it means "red fish". Sockeye salmon start running the Fraser River in June and run through until September.
The Fraser River is not always open for sockeye fishing and is generally available for harvest on a year by year basis. Sockeye salmon are only targeted when open for harvest , but when they are fisherman go crazy with sockeye mania.
Compared to the other Pacific salmon species, Sockeye salmon have a more bluntly-pointed head. They are also the slimmest and most streamlined and appear almost toothless. Sockeye salmon are usually a bluish silver in color but change to a purplish silver when they return to spawn. As males continues to mature, their heads become a pale emerald green, their bodies turn bright red and they develop a hump on their back.
Sockeye salmon are born in freshwater and stay in their natal habitat for up to 3 years before they migrate out to the ocean. Sockeye salmon uniquely prefer lakes to streams and rivers. They stay in the ocean for up to 4 years and mainly feed on zooplankton which is thought to give the flesh it's bright, vibrant color.
Contact us or call us at 604-719-1382 to book your Sockeye Salmon fishing trip.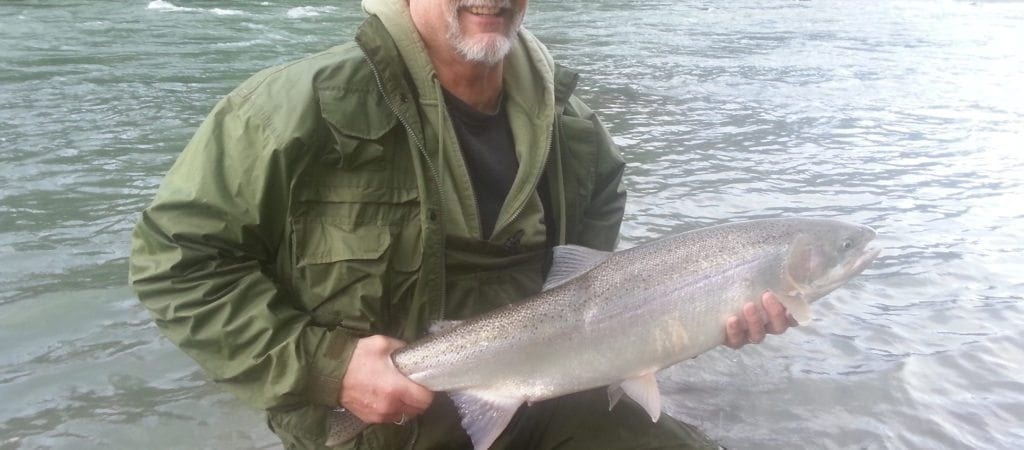 STEELHEAD, ONE OF THE MOST PRIZED GAME FISH!
These supercharged sea run rainbow trout start running the Fraser River in December and continue until the end of may. With the month of May being fly fishing only.  Prime time for Steelhead/Rainbow trout fishing is February until the end of April. We primarily fish Steelhead with our baits suspended below a float. Once hooked the power and acrobatics of the mighty steelhead is something to behold.  After hooking a Steelhead, people have been known to become infected with "steelhead fever" rendering them helpless with the desire to catch more. Many Jobs have been lost due to this condition.
Steelhead used to be thought to be related to trout but are actually more closely related to Pacific Salmon. Steelhead are unique because although they all initially hatch in rivers only some migrate to the ocean while others remain in freshwater of their entire lives. These Steelhead are known as rainbow trout. Steelhead are native to tributaries of Asia, North America and the Pacific Ocean and have been introduced to over 45 different countries as a game fish. They are on every continent except Antarctica.
Steelhead are usually dark-olive in color with a white underside, heavily speckled body and their trademark pink-red stripe along their sides.The Steelhead that head into the ocean are slimmer, grow larger and are more silvery in color. Steelhead trout can reach up to 55 pounds (25 kg) in weight and 45 inches (120 cm) in length, though the average size is much smaller.
Steelhead can live up to 11 years and are mature around 3 years. Steelhead primarily feed on zooplankton while young and adults feed on aquatic and terrestrial insects, mollusks, crustaceans, fish eggs, minnows, and other small fishes including other trout! Steelheads are predators and will feed on virtually any type of fish they can catch.
Steelhead has tender flesh and a mild, somewhat nutty flavor. The reddish or orange flesh is a result of high astaxanthin levels in their diet. Astaxanthin is a powerful antioxidant that may be from a natural source or a synthetic trout feed. While steelhead's flavor is milder than most salmon varieties, its relatively high-fat content places it closer to salmon than trout in appearance and texture.
Legend
Out of season
Available
Prime season
Jan
Feb
Mar
Apr
May
Jun
Jul
Aug
Sep
Oct
Nov
Dec