Fraser River Sturgeon Report – May 10, 2021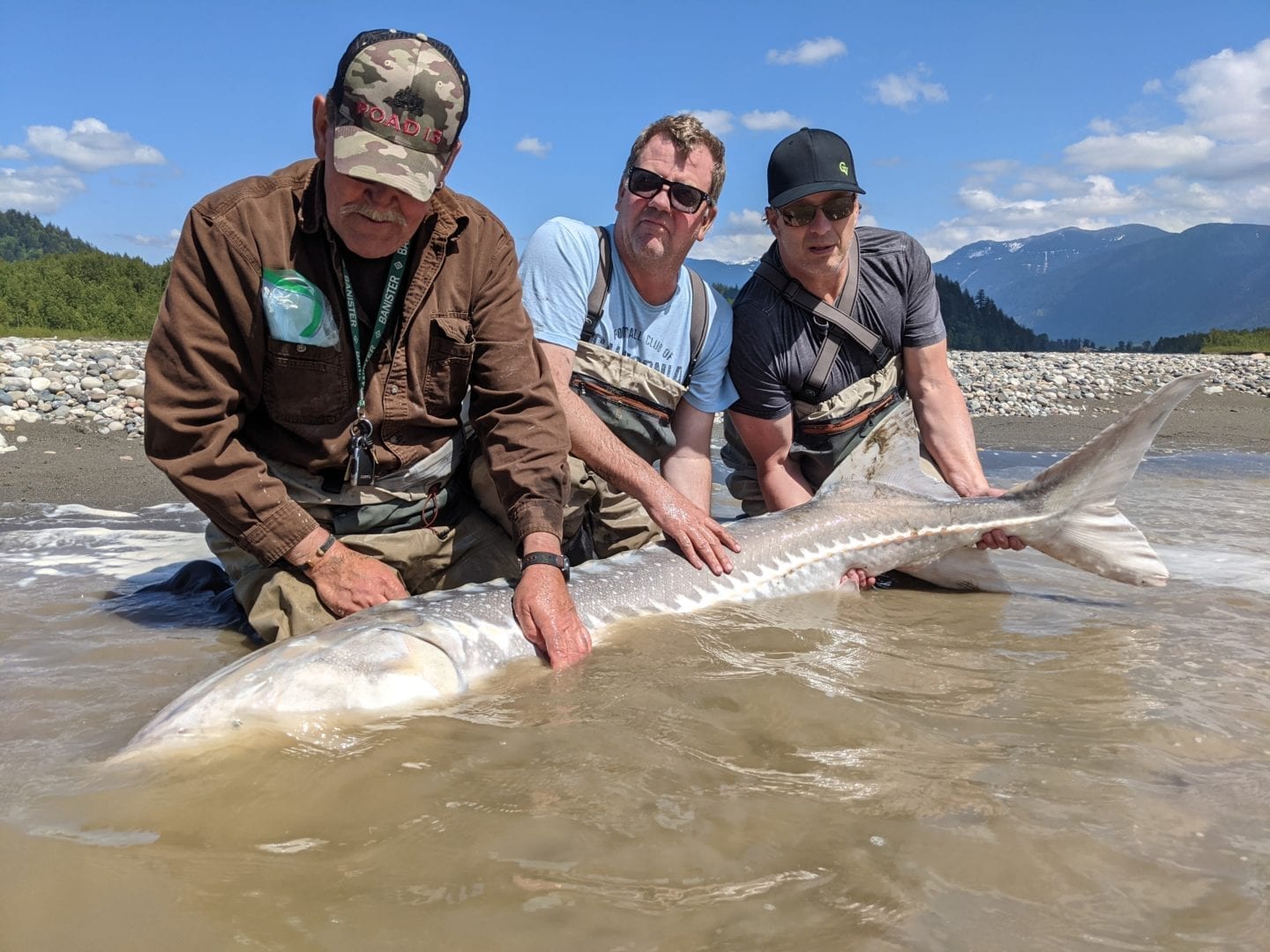 Well , the Eulachon run has come to an end on the Fraser River. The Sturgeon have dispersed from their feeding lanes and seemed to have become a little harder to find. Daily catches have also diminished slightly. I am still averaging 4-8 Sturgeon a day, with most fish being six foot or better.
 The river has also bumped up a bit ,opening up new spots to try for the keen angler. With the rise in water also comes a bit of debris.
My tactics have now switched to what I call "nook and cranny" fishing. Look for any spot where one doesn't get leaves on their line. The Sturgeon seem to bite best in spots like this.
Bait has also changed. Although Eulachons will still work, I am finding greater success on lamprey and salmon eggs, among other baits. A little experimentation might be advantageous to the average angler seeking to
catch a Sturgeon
.
Also be cautious when navigating and anchoring in the Fraser River, as tragically it claimed a life the other day. My heart goes out to the family.
Once the river peaks and starts to drop, Sturgeon fishing will really pick up.