FRASER RIVER STURGEON FISHING REPORT – Steady action continues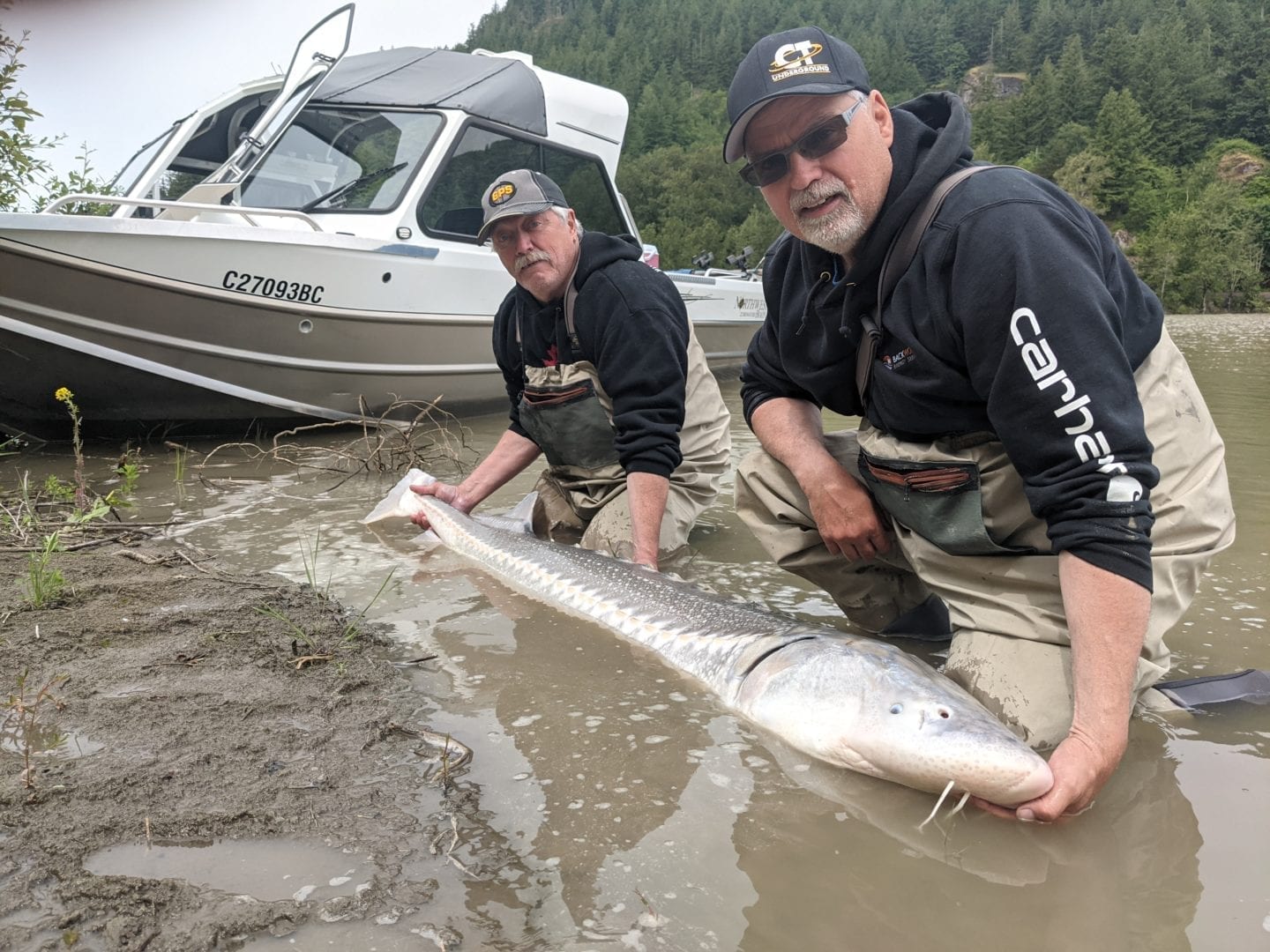 The Fraser River has bumped up slightly since my last report. There is a little debris, but it's not too bad. I would still recommend exercising caution when navigating the river, especially if one is new to boating or to running the river. Fishing for Sturgeon however, has remained good through the freshet.
Average size has been around 5-6 feet , or 50-100+ lbs. The Sturgeon have been particularly feisty as of late and seem to be punching above their weight class which is nice to see them healthy and strong. Baits have still been salmon eggs, lamprey and crayfish.
With the higher water levels, I find the Sturgeon fishing to be a bit more technical. Productive spots become more precise with the debris in the water. The game definitely changes. It will be the angler who pays attention to detail that will enjoy the best success. Fishing should remain strong through June.