FRASER RIVER STURGEON FISHING REPORT – River is on the rise!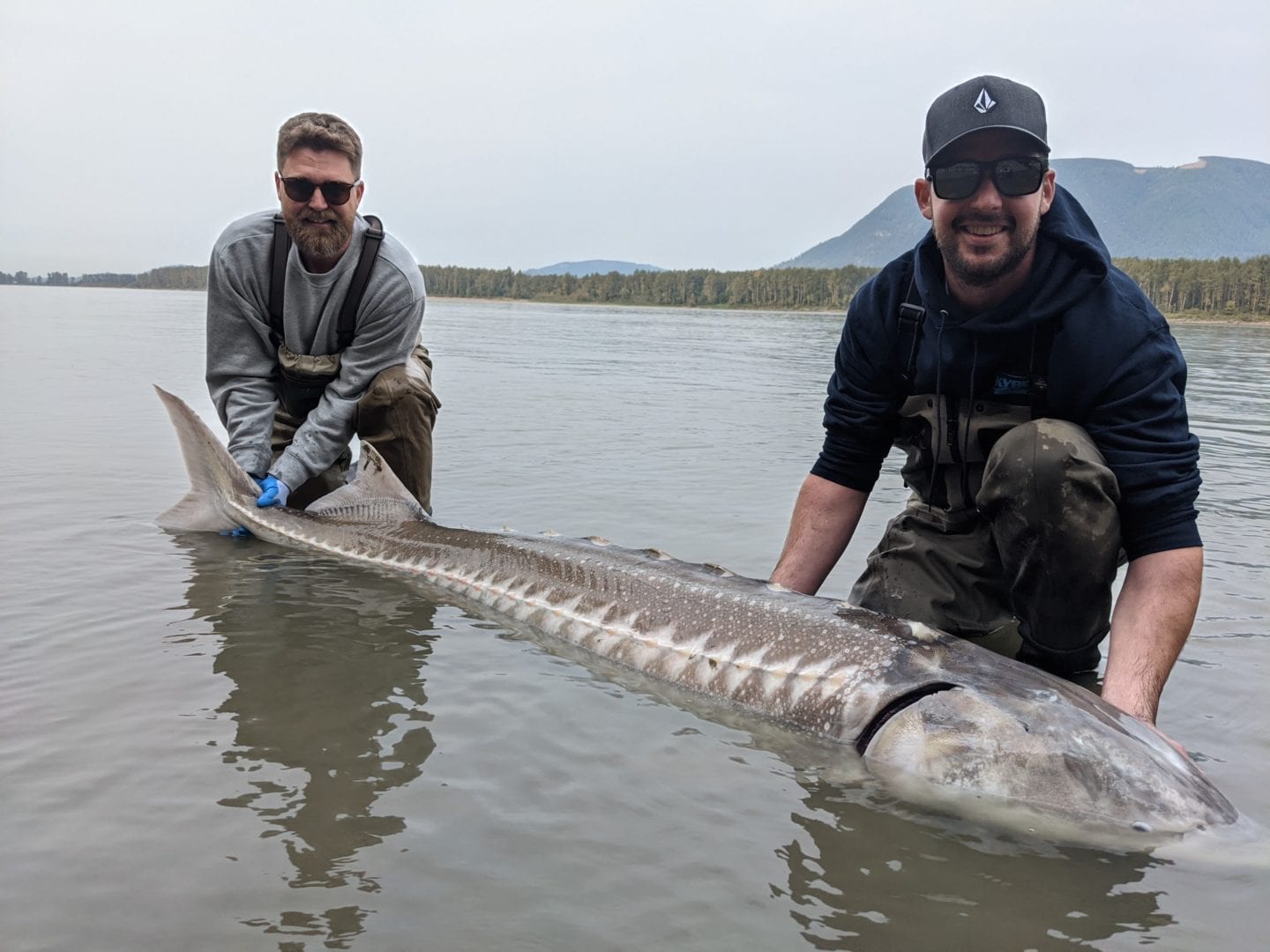 The Fraser River is on the rise. From one day to the next it rose several inches. Soon the river will be swollen from the snowmelt.
Fishing however, has been on fire. I fished for 4 hours one day and hooked 8, not a bad outing. The next day we fished 6 hours and hooked a respectable 12 fish. The Sturgeon are hungry and looking for food. Particularly the Eulachon, which seems to be steadily building in run size.
The Sturgeon have moved into shallower water to feed. I've been targeting water as shallow as nine feet deep. Most people seem to believe that one must fish the deepest part of the river for Sturgeon, but this simply isn't true. A good place to look is the slower water along the shoreline, out of the debris line. Although the Sturgeon will be in the deeper parts of the river, they seem to bit best where there is little debris coming down.
Best bait is Eulachon, which can be purchased at most tackle stores. Along with Eulachons I have also found lamprey and salmon eggs to be good producers.
Sturgeon fishing should be good right through May with the Sturgeon still opportunistically looking for food.
When navigating the rising Fraser River, one needs to be on the lookout for logs which can sometimes float just under the surface. It's a good idea to have one person as a spotter while driving. Thus minimizing any potentially dangerous situations.