FRASER RIVER STURGEON FISHING REPORT – Multiple Fish Days!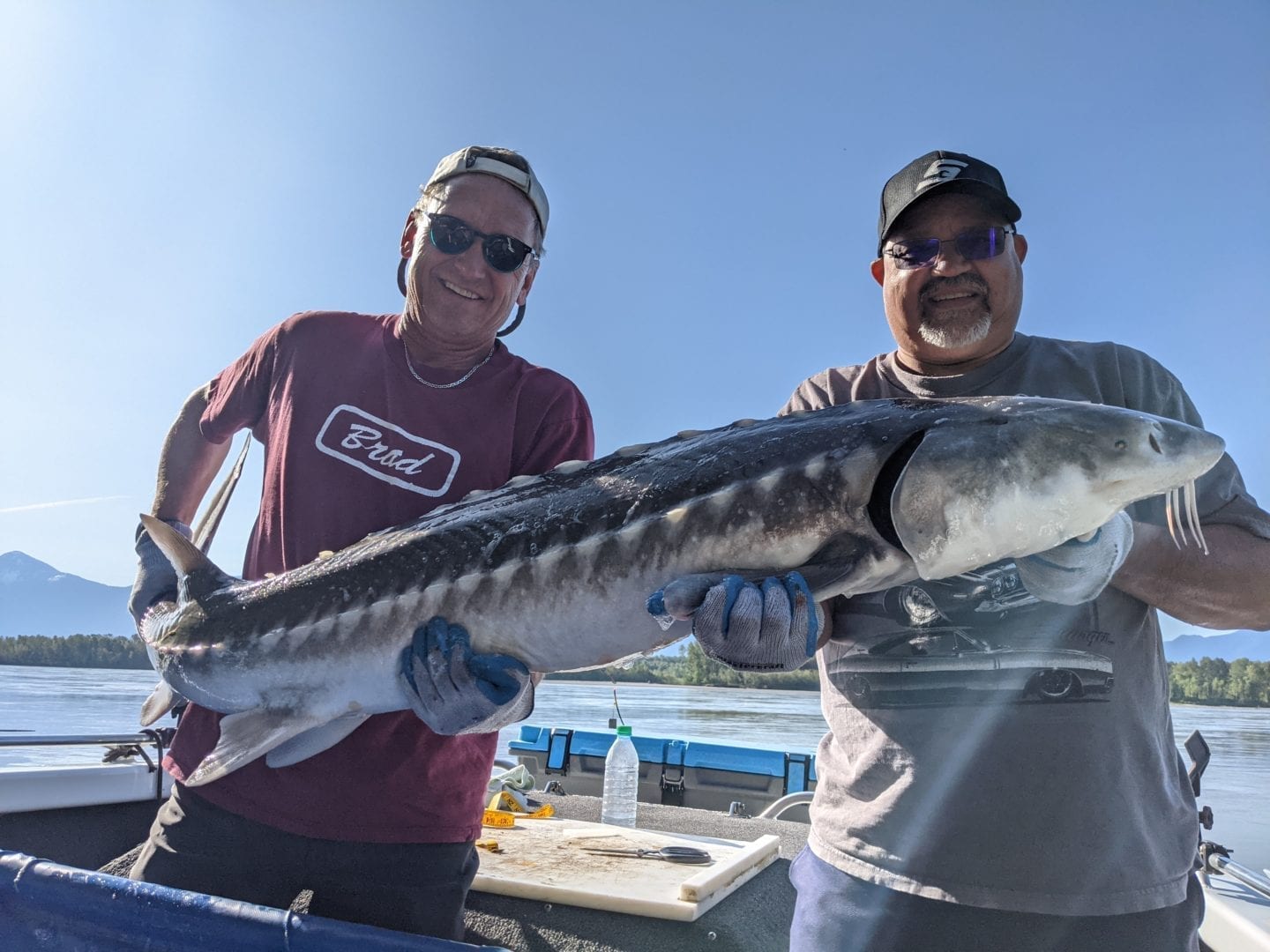 The Fraser River seemed to have leveled off for a couple weeks. This helped clear out the debris , making the river easier to navigate , and also causing the Sturgeon to bite a little better.
Sturgeon fishing has been very good as of late. Although the number per day is down from April , I am still averaging 4-7 fish a day. The upside , is that the Sturgeon I am getting now are much larger in size , putting up a colossal battle.  Each fish will test an anglers willpower for sure. I have been getting fish in the 7′ size range daily. With a few bigger ones thrown into the mix.
Top baits have been eggs , lamprey, and worms , with a worm/lamprey combo being my favorite. If fishing on the salt side Eulachons will work as well. Look for slower water and give it a try. Hopefully this helps with ones fishy success.