FRASER RIVER STURGEON FISHING REPORT – May 10, 2019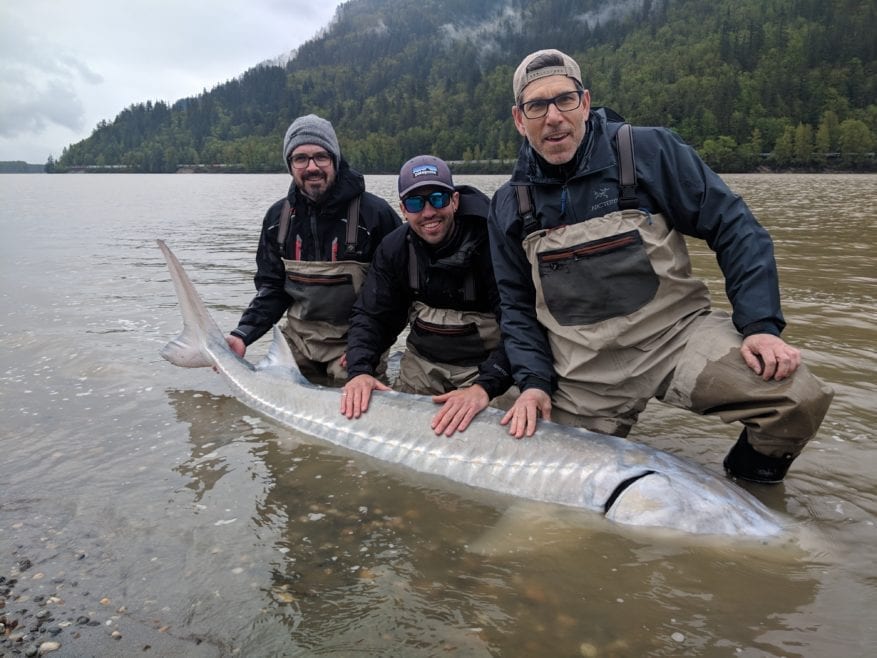 Sturgeon fishing for the month of May has been nothing short of epic. The Eulachon run has been strong, and the fish have been feasting. We've been landing 7 to 10 fish a day on our slower days, and up to 20 on our better days. Average size has been close to 100 lb up to 270 lb. That would be about 5 to 8 feet in length.
Best baits have been Eulachon and salmon eggs. Great fishing should continue on through May. Water levels have been fantastic, we had a small rise of the river which brought some debris but the river level has stabilized now, and even dropped a little , making for perfect water conditions.
This season is shaping up nicely, and it's looking like it's going to be a fantastic season.