FRASER RIVER STURGEON FISHING REPORT – March 27, 2021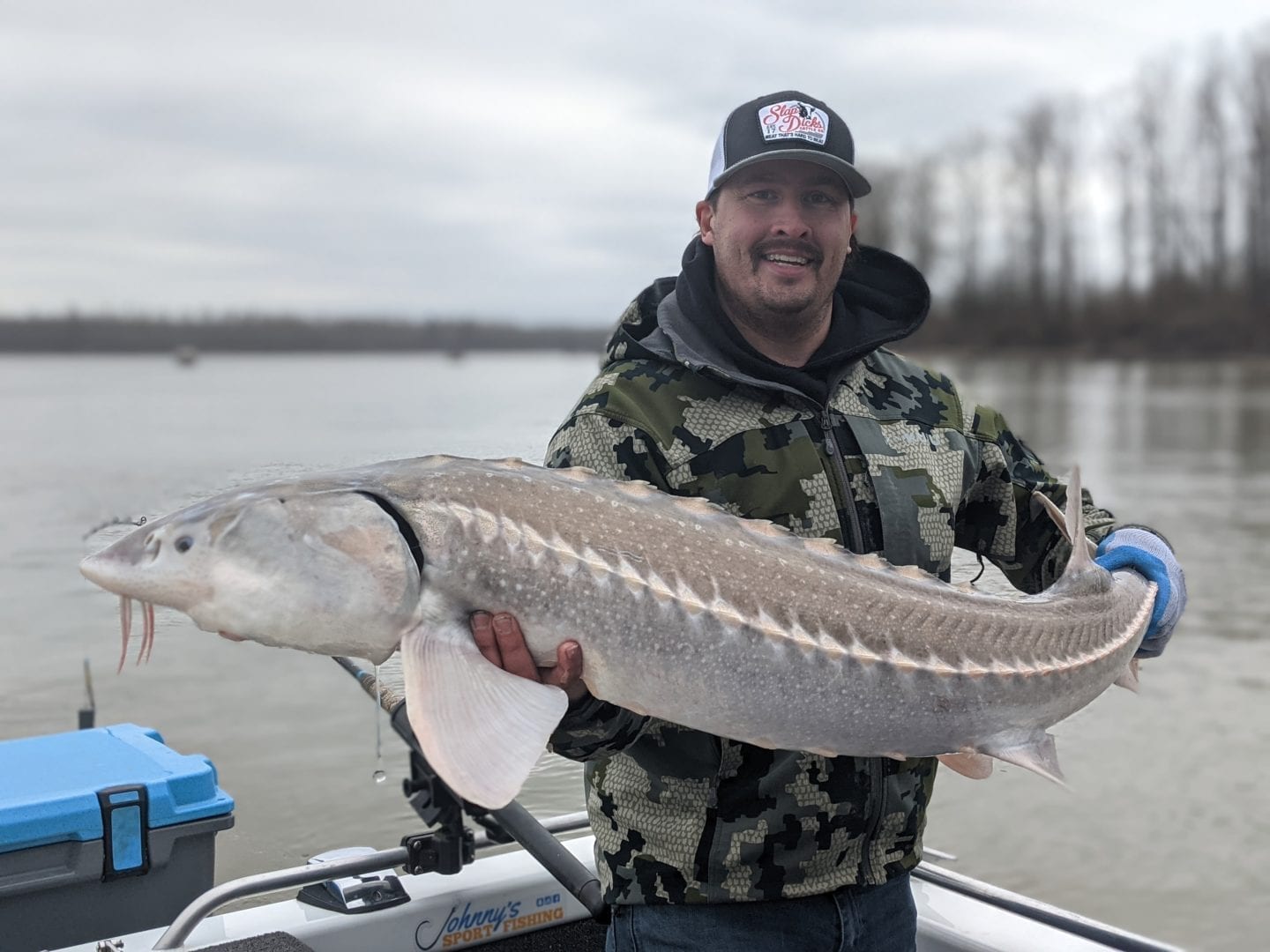 The last couple of days were spent fishing a little lower down than I normally fish but with fantastic results. The bites were fast and furious in the morning with many double headers. The action seed to slow around noon but then pick back up. This seemed to be dependent on the tides, with the high slack and the turn the best times.
Bait of choice has still been salmon eggs, with a little Eulachon mixed in. Keeping your egg sacks small seemed to have the best results.
The water has warmed and taken on a slight bit of colour, which should get some fish moving out of their winter holds. We are in for several days of rain which should bring the river up making a little easier to navigate the skinny sections. Bear in mind, novice boaters should still exercise caution when running the Chilliwack section. There are still some fairly shallow water to navigate when heading out Sturgeon fishing.
With the anticipation of the coming Eulachon run which is the first feast of the season for the Sturgeon, they will start to get more active. Soon the Sturgeon will be moving into shallower water to feed on these tasty little treats. There is nothing quite like the explosiveness of a Sturgeon hooked in shallow water. Just make sure you're holding on tight.
April is the prime month for this fishing, and I do have some dates available.