FRASER RIVER STURGEON FISHING REPORT – July 19, 2019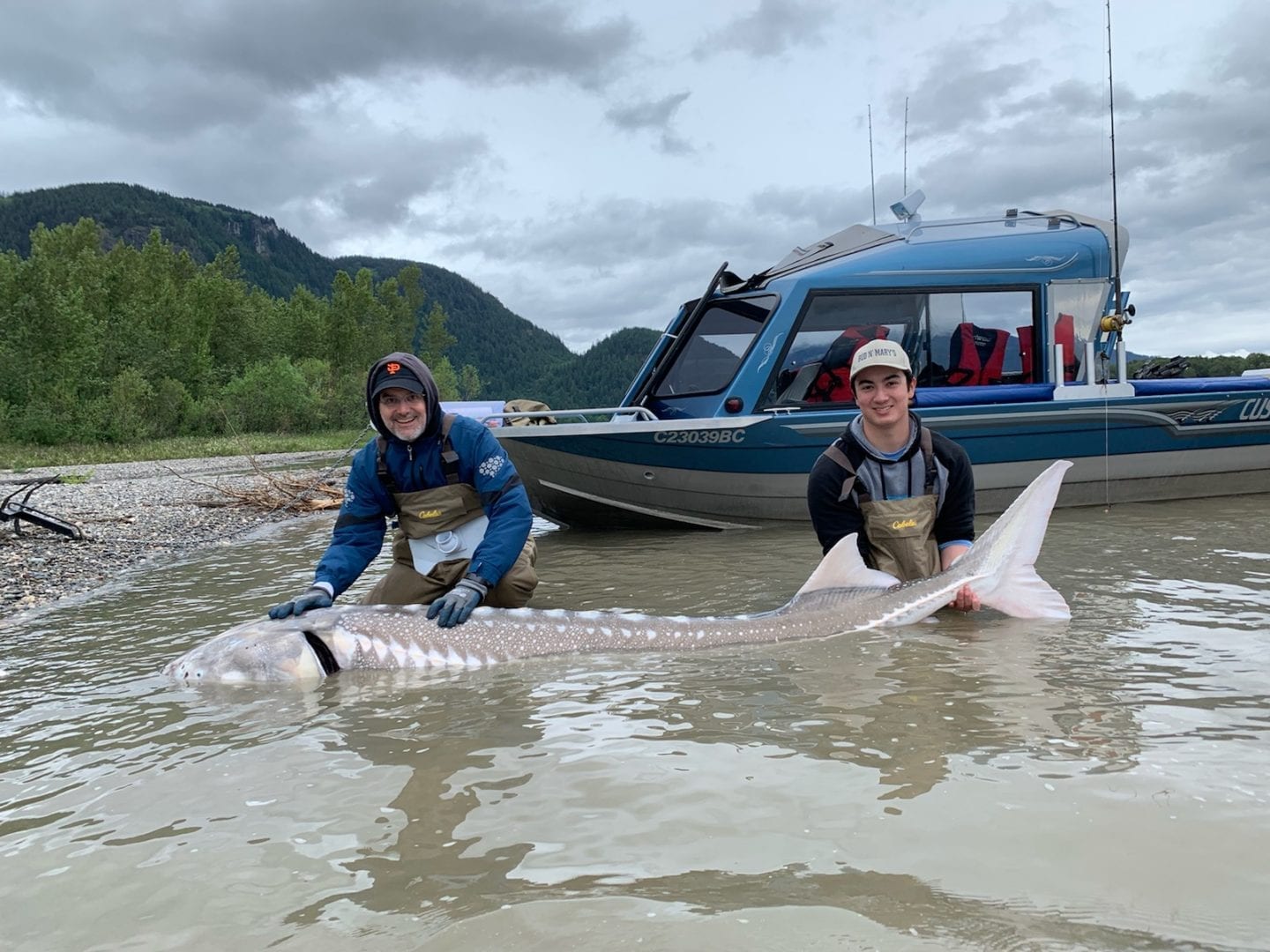 For the last couple weeks of seeing the River rise drastically due to the flooding up country. Although the water has risen and there is a fair amount of debris, fishing remains strong. We seem to be catching between 3-7 fish a day.
There are lots of nice size fish around. We've been catching fish in the 7-foot range daily we're still many more in the 60 -120 lb range.
The salmon run seems to be picking up , with Sockeye entering the system and Chinook gaining a numbers . Although we can all fish for them at the moment, it provides a good  food source for the sturgeon. So we should see sturgeon fishing picking up in the next few weeks.