FRASER RIVER STURGEON FISHING REPORT – AUGUST 24, 2018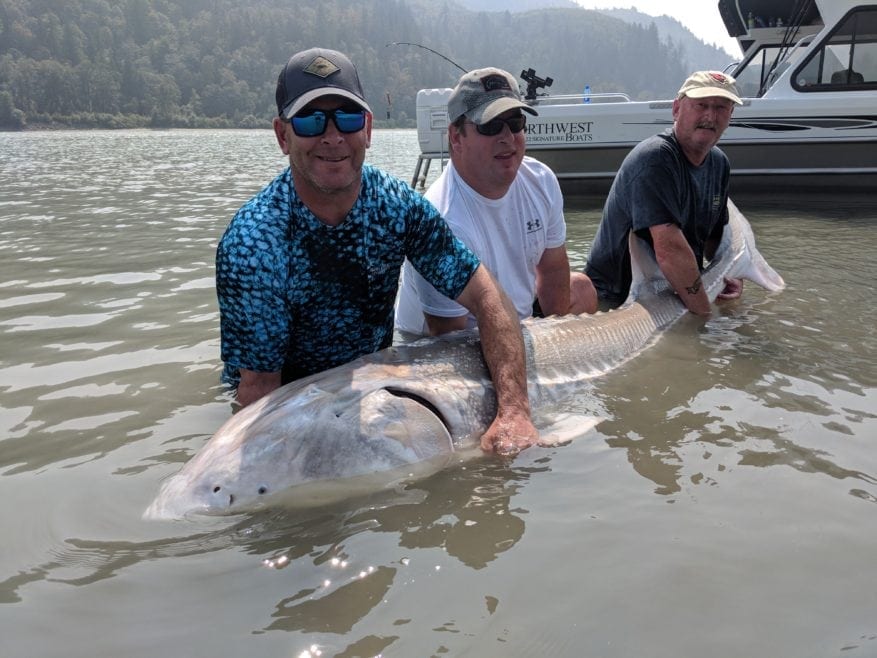 Sturgeon fishing remains strong and we are still averaging 4-9 fish a day. The sizes have still been good with an average size of a hundred pounds or more , roughly 5 to 6 ft. With the water temperature the way it is, the sturgeon are fighting particularly hard. There's lots of food around and they seem to be hungry.
We had one gentleman and his wife all the way from Holland , who managed to get several fish in the seven foot range and one 8-footer , along with several five Footers all in 2 days. I would Hazard a guess that he went home with sore arms. We also had one fish that tore off almost 200 yards of line in one shot.
I expect this fishing to continue on into September , and it will only get better right through October. If it's big fish or after now's the time. Come and get your sturgeon freak on!