Sturgeon Fishing Report – Amazing Fishing and Weather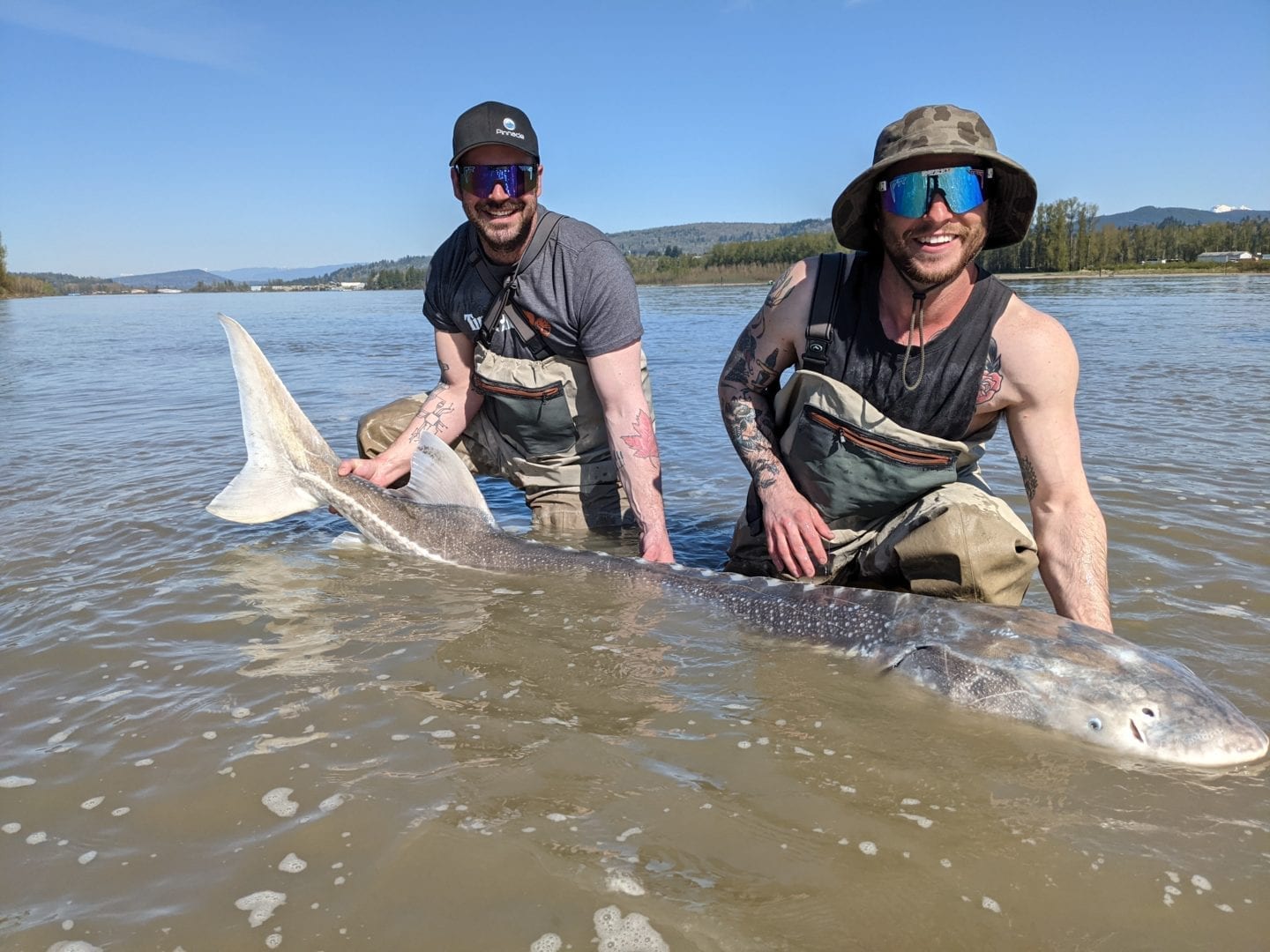 We have been experiencing some amazing weather as of late and it's supposed to continue. It couldn't be a better time to get out on the river and enjoy the sunshine, make some vitamin D, and catch a few fish while you're at it .
Sturgeon fishing on the Fraser River has been excellent. Multiple fish days are the norm. The Sturgeon seem to average 4-5 feet with a few bigger ones thrown in. I have been averaging 8-12 Sturgeon a day. One can "warm up" on the smaller ones while waiting for the big fish.
The Fraser River is currently rising. It had leveled off for a short time, but now is on a steady rise and with that brings debris. There is quite a bit more in the river now and it's going to get worse. Boaters need to be on the lookout for submerged logs which would ruin a days fishing.
There seems to be a few more Eulachons in the river, but the bulk of the run hasn't arrived yet. Top baits have been Eulachon, eel , and salmon eggs.
I have been fishing both the salt and freshwater side of the Fraser. I have found the bite to be more committed on the salt water side (below Mission) with not much size difference in Sturgeon on either side of the boundary.