FRASER RIVER STURGEON FISHING REPORT – SEPTEMBER 8, 2018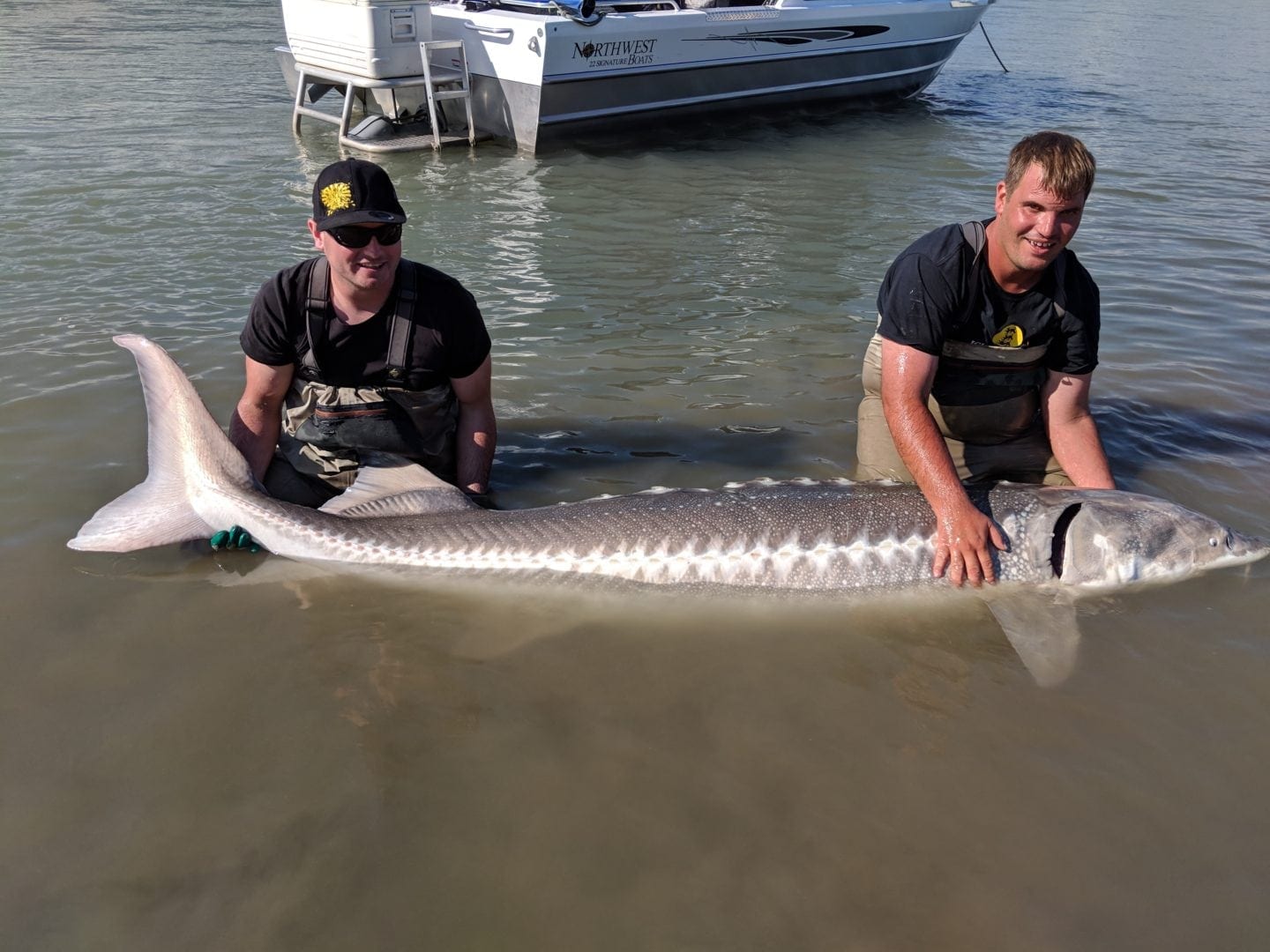 Sturgeon fishing has slowed a little, but remains consistent. last several days have been catching six to nine fish a day, and lots of nice size fish. Average size is just over 5 feet ,roughly 100lb and some fish over 200 pounds on a daily basis.
We had some clients from Germany who are lucky enough to catch a 450 lb monster. This fish was 101 inches long with an astonishing 53 inch girth. This monster of the deep cleared the water three different times when hooked. If you've never seen a 450 lb fish jump clear out of the water when it's on your line, then you need to come and go sturgeon fishing. It is truly a heart-stopping experience.
The Fraser River also has a healthy run of Chinook salmon coming through right now. We're also catching those every time we fish for them. These are large fish and you have an excellent chance of catching one over 30 lb. The average size of these Chinook is 12 to 18 pounds. They are aggressive biters and hard Fighters. Everything you could ask for in a salmon.
If you're looking to get yourself a trophy salmon sturgeon, now is the time. September through October is going to see some excellent fishing for both salmon and sturgeon.