FRASER RIVER STURGEON FISHING REPORT – SEPTEMBER 28, 2018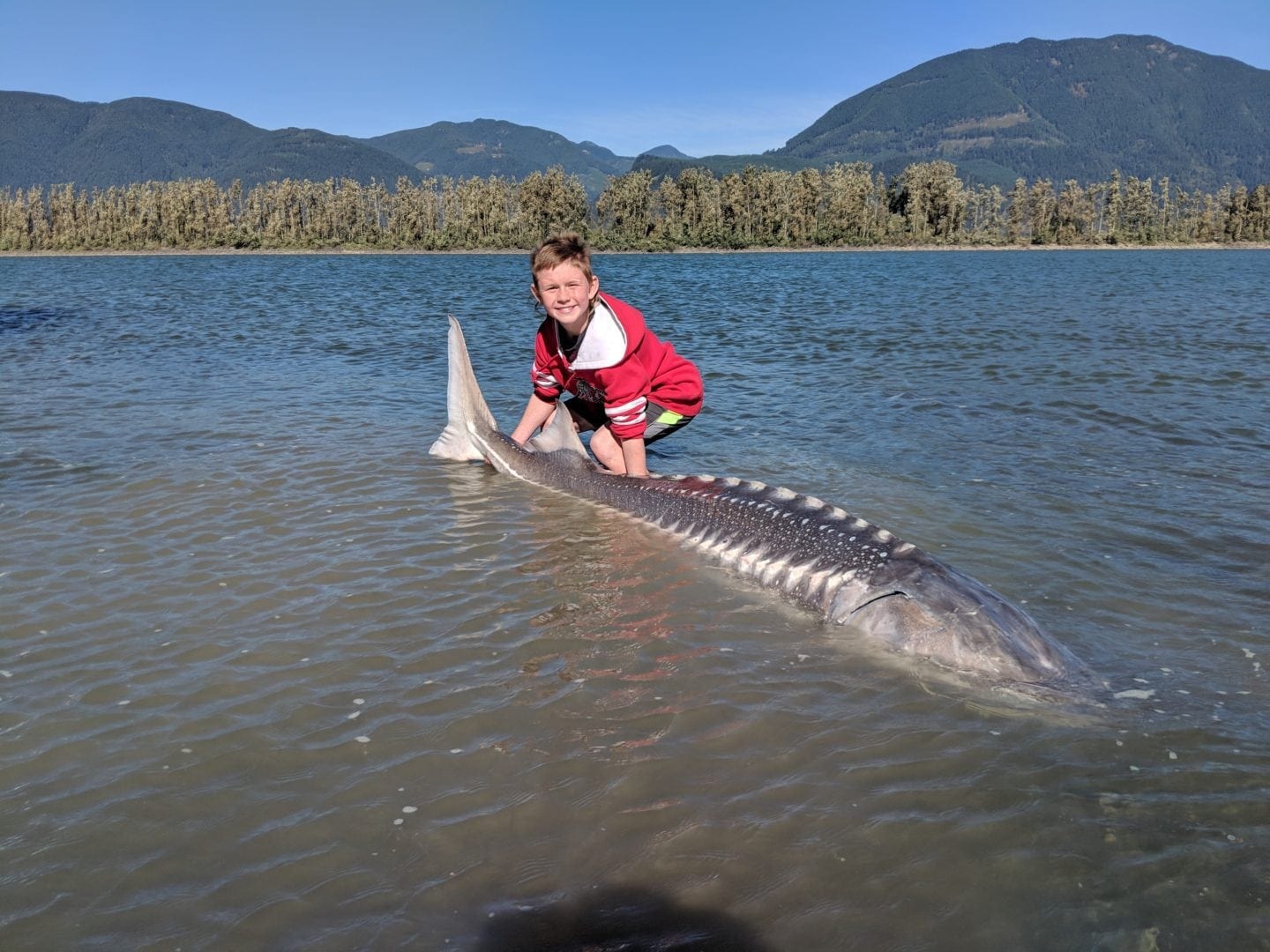 Sturgeon fishing has remained consistent, with an average of 4 – 7 fish a day. A lot of nice size fish being caught, the average has been around a hundred pounds. With fish in the seven to eight foot range being caught daily , which average anywhere from 200 to 300 lb plus. Last fish we caught the other day calculated out at 354 lbs. It was 97 in Long , with a girth of 47 in.
The fishing is about to pick up as we head into October. October, November is the last Feast before winter, winter is famine and the fish know it. November in particular has some fantastic fishing for both salmon and sturgeon. A lot of people Overlook November, but if you're looking for less crowds and killer fishing November is the time. The weather can be questionable, but our boat is fully enclosed, and we have a heater inside so everybody stays toasty.
We still have dates available in November, so drop us a line if you're looking to catch a beast.