FRASER RIVER STURGEON FISHING REPORT – OCTOBER 5, 2018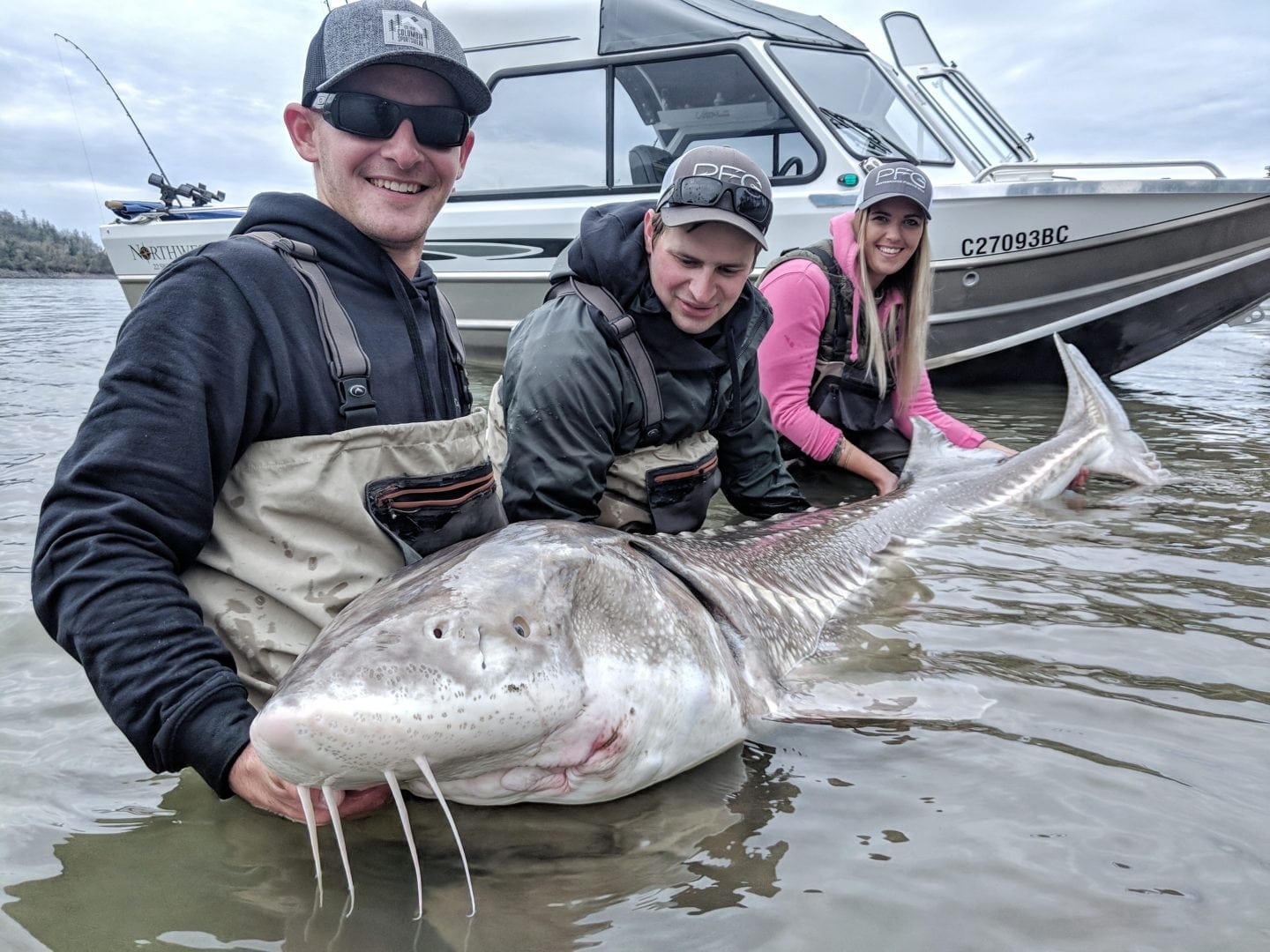 Sturgeon fishing on the Fraser River remains consistent. They have been taking a variety of baits but salmon meat seems to be the most consistent producer. We have been catching some absolute brutes as well. Quite a few fish over 8′ with ridiculous girths. We just got one the other day that calculated out to 391 lbs. Seeing a fish of this magnitude come flying out of the water is a sight to behold.
Sturgeon fishing should pick up anytime now as they begin to fatten up for winter. Salmon fishing has picked up considerably as well. Chum fishing has been really good, as has the coho fishing. We target the salmon with jigs and spoons and spinners.
Now is the time of plenty, and it will continue into November. Also, feel free to check out our other informative pages on Fraser River Sturgeon Fishing.