FRASER RIVER STURGEON FISHING REPORT – March 19, 2021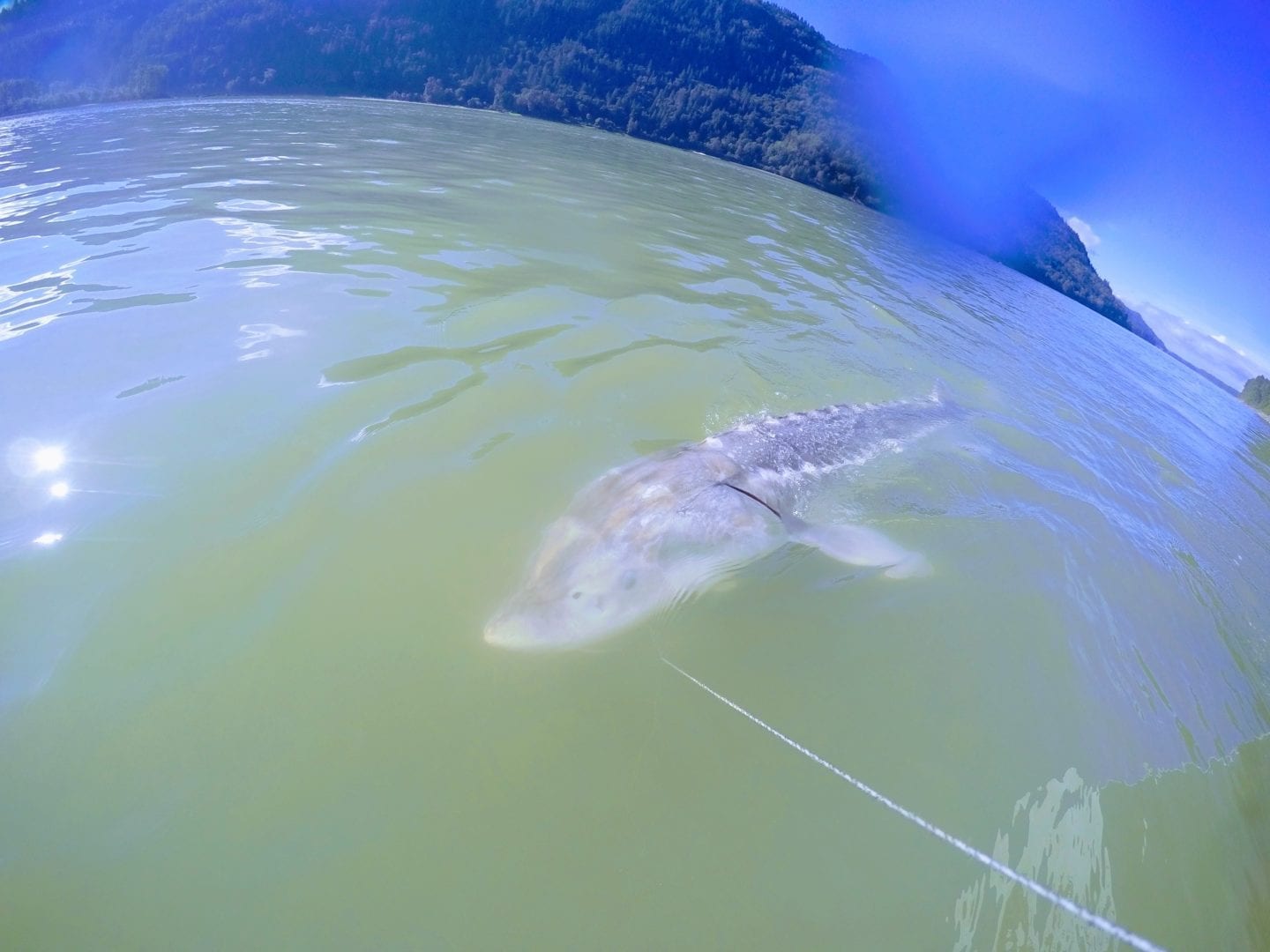 Spring seems to have sprung! The weather as of late has been exceptional, sunny , calm , and even a little warm. This coupled with a productive day fishing makes for a perfect experience. Now is a great time to get outside and do something special. Like taking a charter to catch some living dinosaurs.
Sturgeon fishing has been fantastic and is only going to get better. High number days have been consistent, with at least a few fish around 7′ or bigger each trip. Let's just say that after a day on the water, my clients are going to sleep well that night! Double headers are not uncommon. We have also been seeing quit a few fish without tags, which means you get to participate in the application of tags and recoding data for conservation. A very important aspect of our future fishery.
We are anticipating the Eulachon run which is the first feast of the season for the Sturgeon. The Eulachon (also known as "Candlefish") is a type of smelt that comes into the river to spawn. These smelt are extremely oily, and the Sturgeon go crazy feeding on them. Prime time for this is April and May. When the Eulachon are in the river , the Sturgeon move out of the depths and into the shallows to feed on them. Hooking a 200lb plus fish in six feet of water makes for some blistering runs. It's a fight that needs to be experienced to be believed. Right now prime baits are Lamprey  single Salmon eggs, and of course Eulachon. Keeping baits on the smaller side seems to work best.
There really isn't a better way to spend a beautiful spring day, than in a jet boat on a river catching dinosaurs. My boat is covered and heated, making sure everyone is comfortable. This season will be my 24th as a professional full time Sturgeon guide. Come experience the difference experience makes.