FRASER RIVER STURGEON FISHING REPORT – June 17, 2019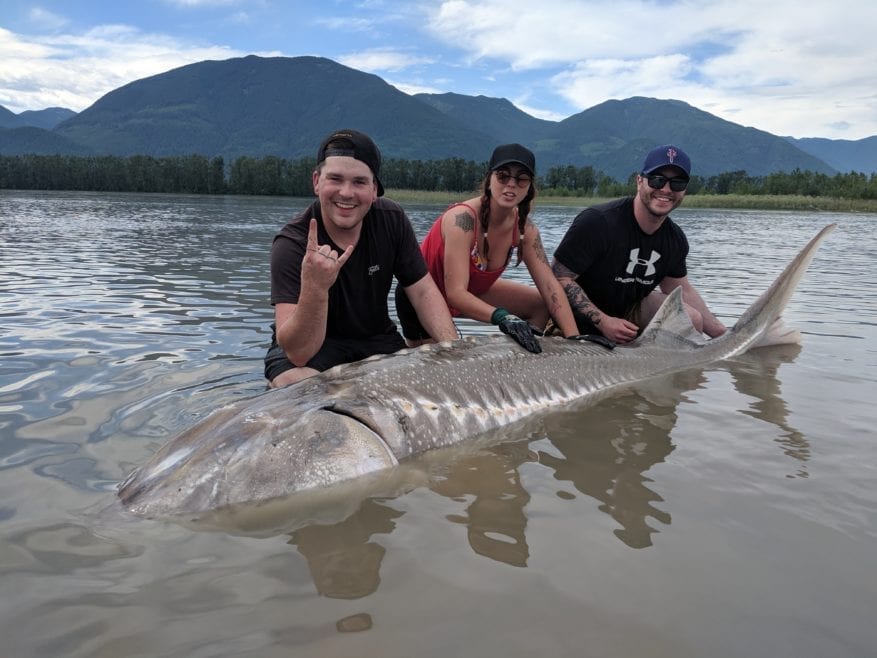 Well the river has been dropping and shaping up nicely. The spring freshet didn't seem to last too long, and the river didn't get overly high. With the dropping water levels comes better fishing , if you know where to find them. The sturgeon seem to be moving from their high water spots into their lower water spots. Fortunately for you we've been out daily and I've had no problem finding them. We've been averaging 3 to 8 fish a day. and this season there seems to be quite a few big ones around.
Largest this season yet has been 9 ft 6 in caught a couple weeks ago. This fish calculated out to 554 lb. We've been getting lots of fish in the seven eight foot range, and the rest being around the hundred pound mark.at this time of the season the fish are fighting particularly hard , with most fish jumping clear the water when hooked. watching a fish over 200 lb clear the water is a sight to behold.
The weather has been spectacular, so now is a great time to get out and catch your bucket list fish.