FRASER RIVER STURGEON FISHING REPORT – December 3, 2018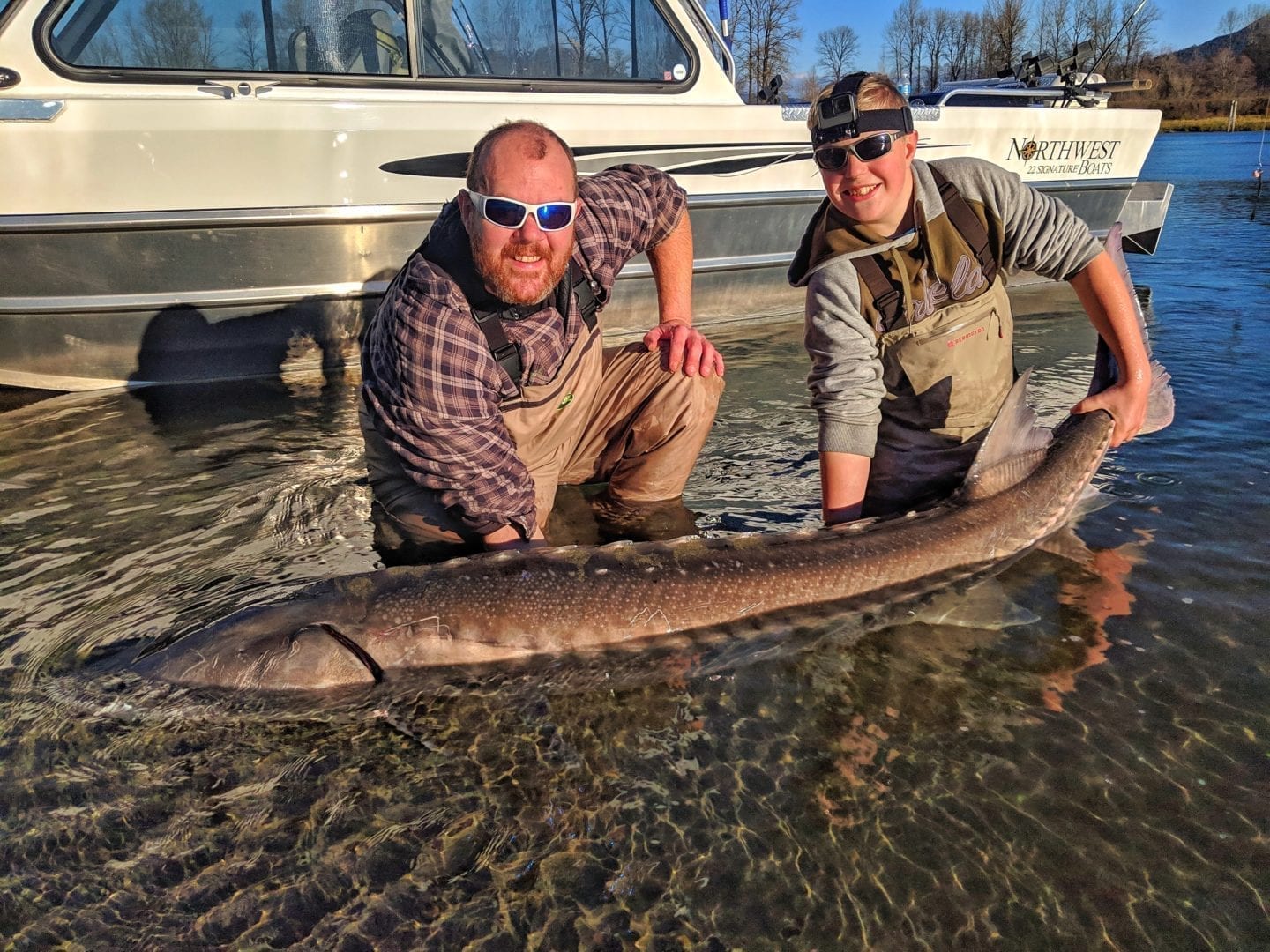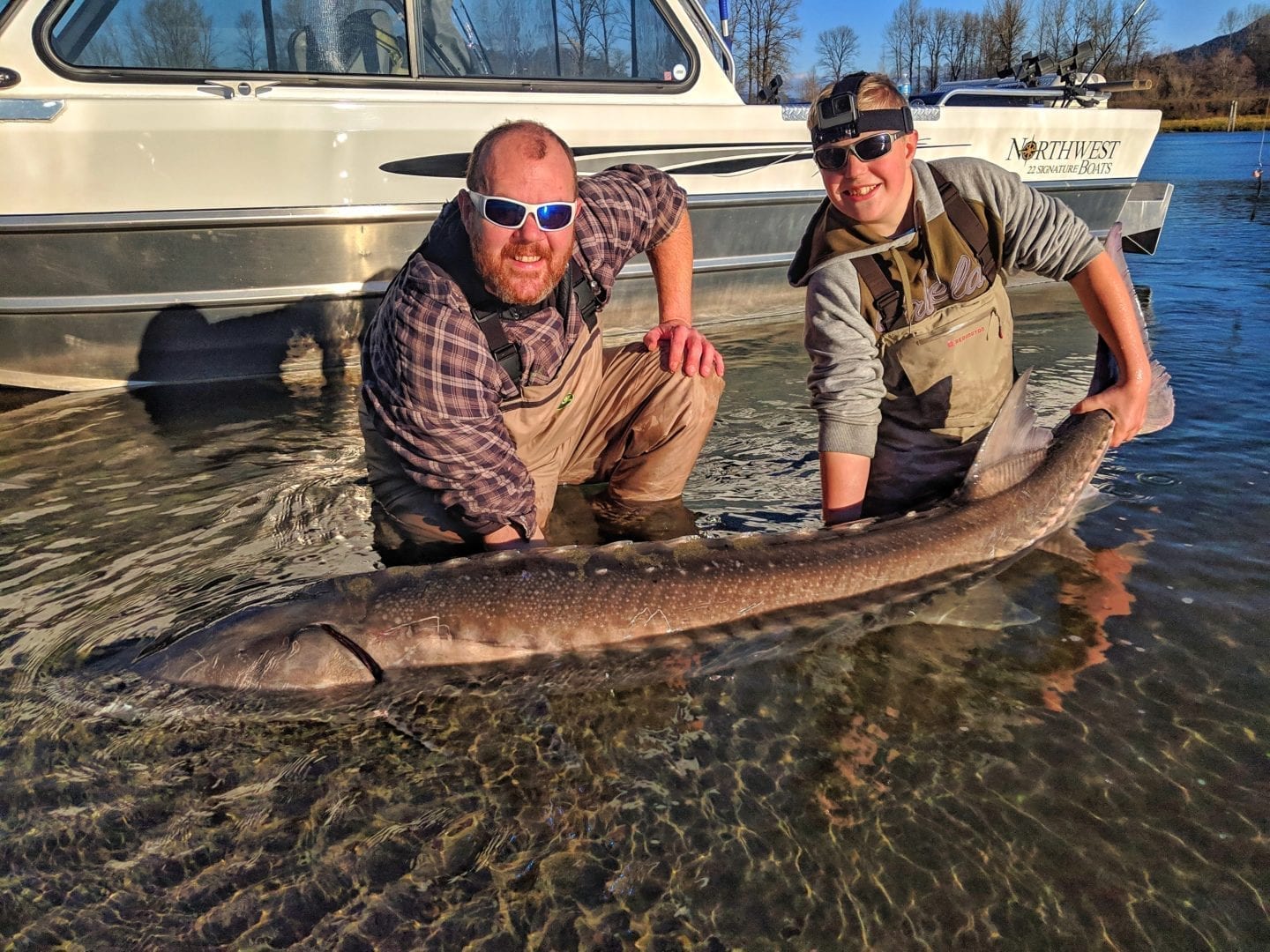 Great fishing has continued on into the fall. Fishing in October and November has been nothing short of fantastic with multiple hookups a day being the norm. There have been a lot of nice size fish as well, with suspicion the six to eight foot range on a daily basis.
The weather has been a little colder, but our boats come equipped with fully enclosed tops and heaters, so everybody stays nice and toasty throughout the day. Good fishing will continue right through December which makes a fishing trip the perfect Holiday Gift.
Bait of choice has been salmon eggs. There's a lot of spawning salmon in the river and the sturgeon are keying in on the eggs. Just yesterday I had some clients out for a four hour trip , and we hooked up with four beauties plus many other bites. One of the fish was over 220 lb and the other was over 250 lb. I think it's safe to say that both anglers went home with sore arms and big smiles.
Providing people with experiences like this is what it's all about for me. Come join us and find out for yourself or feel free to check out our other informative pages on Fraser River Sturgeon Fishing.