Sturgeon Fishing Report – MASSIVE Fish lost!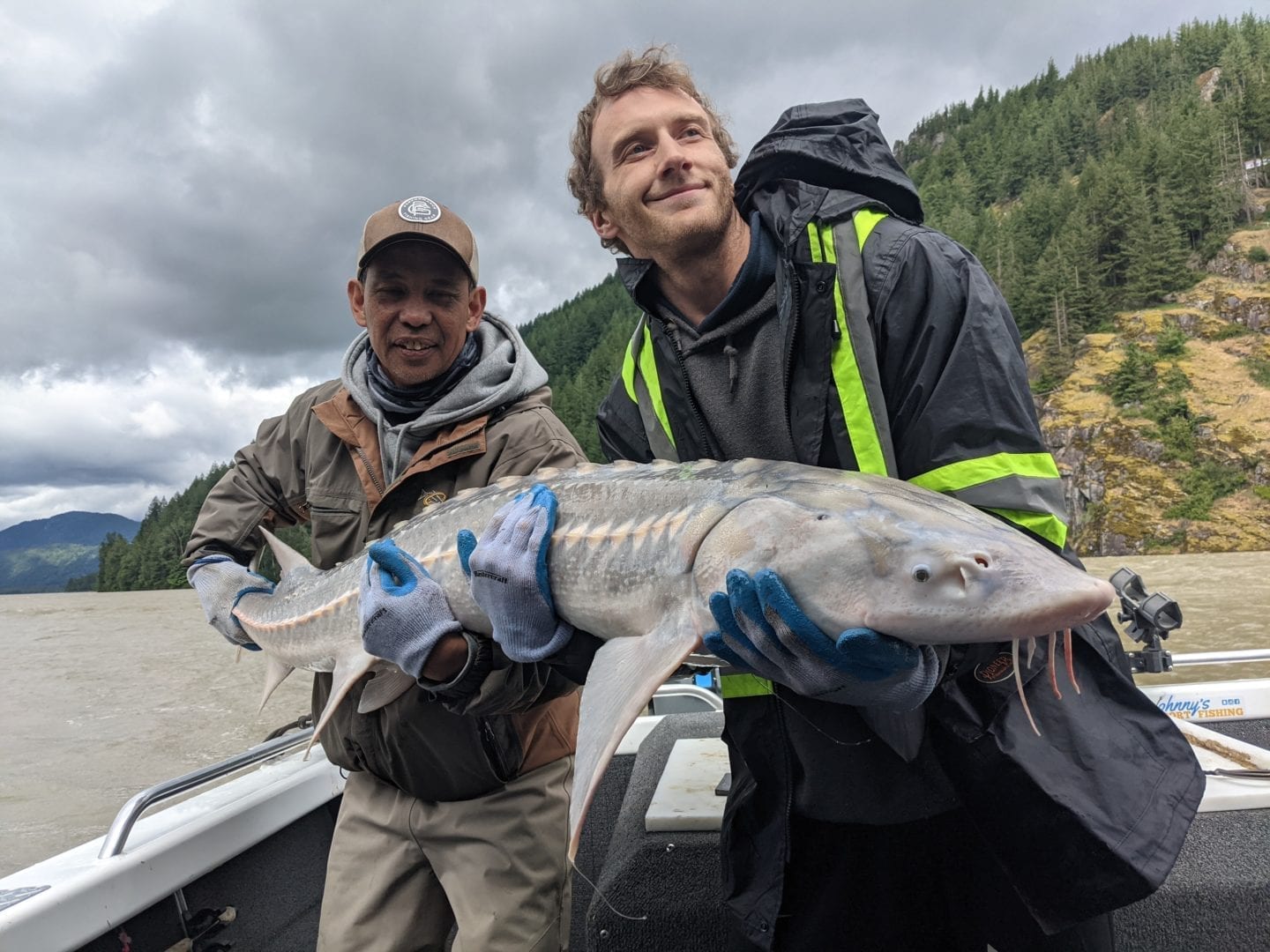 The Fraser River is on the rise again. It rose a couple feet over night. I guided on Saturday and Sunday, and the river was considerably higher on Sunday. With that being said, I think the river will be on the rise for little bit this time. With the hot weather, rain and continued freshet, I would expect it to rise until the peak this time.
With that being said , Sturgeon fishing has remained consistent through the rise. I have been averaging 5-8 fish a day as of late. Rope baits have been lamprey and salmon eggs. Getting out of the debris flow is paramount to daily success. One has to think "outside the box" to enjoy consistent success. Looking for inside corners , slicks behind islands, or any break in the current. The main flow is out of the question at the moment. If one reels in his line and their line with leaves stacked on it, you're in the wrong spot and it's time to move on.
Average size have been roughly five or so feet in length. The Sturgeon have been fighting exceptionally hard lately. After landing a five footer, I'm not sure one would want to hook something bigger.
On Sunday, my clients hooked a MASSIVE fish! They fought it for 90 minutes, trading off on the rod and we never saw it once. It finally went under a log on the bottom and broke us off, a fish tale for sure. It would have been nice to have at least seen the Sturgeon, but it wasn't in the cards this time. It's an experience like that, that leaves us in awe and keeps one coming back. Unfinished business for sure!